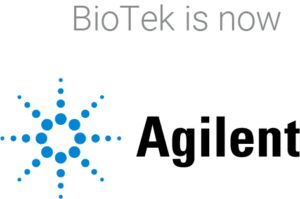 BioTek Instruments is a global leader in microplate instrumentation, cell imaging systems, software and automation used to aid in the advancement of life science research. BioTek offers multi-mode, luminescence, and absorbance readers; microplate washers and dispensers, stackers and pipetting systems as well as their renowned Gen5 data analysis software. BioTek's has been the leading innovator of plate-based cell imaging with the intro of their Cytation range of imaging systems as well the BioSpa live cell imager and Lionheart automated microscope.
Microplate Readers, Cell Imaging, and Microscopy
Automated Cell Imagers
Lionheart FX Automated Microscope
Lionheart LX Automated Microscope
BioSpa Live Cell Analysis System
Confocal Imaging Reader
Cytation C10 Cell Imaging Multi-Mode Reader NEW!
Cell Imaging Multi-mode Readers
Cytation 7 Cell Imaging Multi-Mode Reader
Cytation 5 Cell Imaging Multi-Mode Reader
Cytation 1 Cell Imaging Multi-Mode Reader
Multi-Mode Microplate Readers
Synergy Neo2 Hybrid Multi-Mode Reader
Cytation Hybrid Multi-Mode Reader
Synergy H1 Hybrid Multi-Mode Reader
Synergy HTX Multi-Mode Reader
Synergy LX Multi-Mode Reader
Microplate readers:
LogPhase 600 Microbiology Reaser - Multiplate
Epoch 2 Microplate Spectrophotometer
Epoch Microplate Spectrophotometer
ELx808 Absorbance Reader
800 TS Absorbance Reader
Micro-Volume reading: Take-3 Micro-volume Plate, >2ul
Washer, Dispensers, Washer/Dispenser
EL406 Washer Dispenser
Multiflo FX Multi-Mode Dispenser
405 TS Washer
405 LS Washer
ELx405 Select Deep Well Washer
50 TS Washer
Microfill Dispenser
Robotics
BioStack Microplate Stacker
BioSpa 8 Automated Incubator
BenchCel Microplate Handler
Software and Apps
Gen5 Software Features for Imaging & Microscopy
Gen5 Software Features for Detection
Liquid Handling Control Software
Software Apps
Scratch Assay App
Quantitative Assay Apps
Cell Count & Viability App
LogPhase 600 App